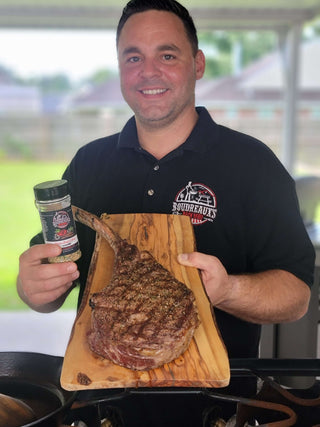 Hey Y'all
Welcome to Boudreaux's Backyard, my personal homage to the art of gourmet home cooking.
I'm Justin Boudreaux, the founder and the passionate backyard chef behind this culinary venture.

Born and bred in Louisiana, I've always been inspired by the rich flavors and vibrant traditions of Cajun and Creole cuisine. However, Boudreaux's Backyard is about more than just my heritage. It's about bringing the sophistication and artistry of gourmet cooking into every home kitchen and backyard.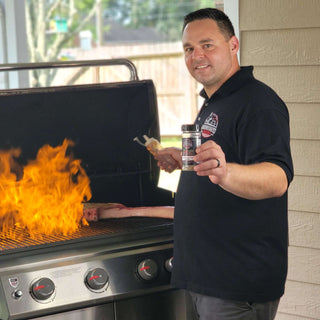 My goal is to empower each one of you with the skills and confidence to create exquisite, restaurant-quality meals right in your own homes.
Through carefully crafted recipes and instructional content, I hope to demystify the process of gourmet cooking and inspire a love for beautifully presented, delicious dishes.
While my roots lie in the vibrant food culture of Louisiana, I want Boudreaux's Backyard to transcend traditional boundaries. The culinary world is vast and exciting, and I invite you to explore it with me.
Thank you for joining me on this culinary journey. I can't wait to see the gourmet masterpieces you create in your very own backyard.
For those of you who are looking to add a bit of authenticity to your dishes, I've also developed a line of premium seasonings, inspired by my Louisiana heritage. But remember, these are just a tool - it's your creativity and passion that will truly bring your dishes to life.

Warm regards,

Justin Boudreaux
Founder/Owner, Boudreaux's Backyard
"To me, the backyard symbolizes home and is the central gathering place for all of our family and friends. It is where we eat, drink, cook, socialize and let our children play. Nothing brings it all together better than amazingly beautiful and delicious food."
SEASONINGS
I created my line of premium seasoning blends inspired by my Louisiana heritage. These seasonings make it easy to add flavor to every dish!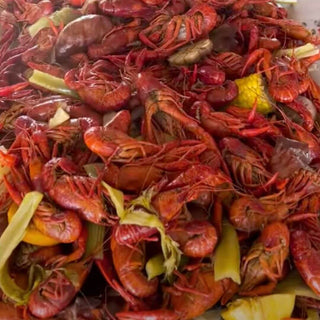 RECIPES + VIDEOS
Every recipe I created includes a cooking video to show you my secret techniques and ingredients. Gourmet cooking is for everyone. Let me show you how!